Interview with Dr Silvia Bellini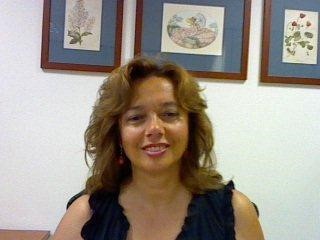 Dr Silvia Bellini is the Staff Director of Istituto Zooprofilattico Sperimentale della Lombardia e dell'Emilia Romagna (in Italy) responsible for the Unit of Epidemiology, Surveillance and Control. She is a veterinarian with a background in epidemiology, surveillance and prevention and control of animal diseases. She is a member of the Scientific Commission on Animal Diseases (SCAD) of The World Organisation for Animal Diseases (OIE), the Chair of the European Commission Task Force on ASF, an expert of CVET (Community Veterinary Emergency Team) and GF-TADs (Global Framework for Transboundary Animal Diseases).
'What is your role in the DEFEND project?'
'I am the lead scientist for work package 6. This work package focuses on the prevention, management and control of African swine fever in Europe and neighbouring countries. The disease is currently spreading in domestic pigs (a concern currently in Russia) and also in wild boar (in eastern parts of Europe). In terms of controlling the disease both pig and wild boar populations need to be managed.'
'You recently visited China. What was the reason / purpose for your visit?'
'I visited China earlier this year (8-12 April 2019) to present at a symposium and to attend several meetings in Beijing.
My first presentation was on biosecurity in farming at the Beijing International Symposium on ASF. This was jointly organised by the Ministry of Agriculture and Rural Affairs in China (MARA), FAO (Food and Agriculture Organisation of the United Nations) and OIE.
I then was lucky enough to be asked to attend the first meeting of the GF-TADs standing group of experts (SGE) on ASF for Asia. This was again hosted by MARA and was the first meeting of its kind in Asia. I gave a presentation on the management of ASF and the discussions following this proved to be very useful, so much so that a second meeting has already been proposed and will be held in Japan.
I also attended a Better Training for Safer Food (BTSF) meeting, an EU training initiative designed to develop a strategy in areas of food and feed law, animal health and welfare. I gave three presentations, surveillance and the role of passive surveillance, ASF early detection and contingency planning and biosecurity in the pig farming system. I also chaired two working group meetings, which involved lots of fruitful discussions.'
'You sound like you had a busy trip! What did you learn about the ASF situation in China? What are the challenges they currently face?'
'Yes, it was a busy trip, but it was a great opportunity to learn about the ASF situation in China in more detail and to share my knowledge and experience.
The disease is widespread. The first outbreak was in August 2018, and by the time I visited, it had spread across China and was in almost all provinces and had started to affect the neighbouring countries. The disease is reported in terms of outbreaks (136 at the time of my visit), but it is difficult for us to compare, as in Europe an outbreak is a holding, but in China it could be an entire village or area. The spread of the disease is linked to the movement of the animals and to swill feeding. It has also been detected in some slaughter houses, which means it had not been detected at the holding (origin of the animals). It is believed that over one million pigs have been slaughtered to date due to the disease – there are huge challenges to overcome.
'So, what does the future hold for China?'
'They believe that the best way to combat the problem is to start vaccinating, but there currently are no vaccines available that can be used in the field. However, they are testing a vaccine in wild boar. This vaccine is described in a paper by Barasona et al. (2019) in the journal Frontiers in Veterinary Science.
'Can the DEFEND Project help?'
'Yes, I believe the DEFEND project can have a huge impact on the ASF situation. The work being carried out in the project will give rise to improved strategies for control and eradication of the disease, which is an absolute necessity given the devastating effects that are being seen not only in China, but also in other parts of the world.'
'One last question, what was your overriding memory of your trip?'
'Everyone I met was willing to participate in discussions and knowledge sharing with their European colleagues. All of the meetings were very open, involving many fruitful discussions. It left me with a good impression and hope that the ASF situation will be managed.'
The paper mentioned above is the First oral vaccination of Eurasian wild boar against African swine fever virus genotype II
Link: https://www.frontiersin.org/articles/10.3389/fvets.2019.00137/full