Partner Focus – ID vet
From time to time, we like to offer a platform to focus on our Partners and the work they do. Here is quick overview of our French partner Innovative Diagnostics: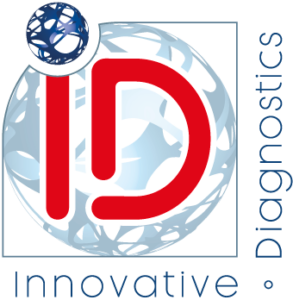 ID specialize in the development, production, and commercialization of serological and molecular biology tests, mainly ELISA and PCR kits, for the diagnosis of zoonotic diseases in humans and animals, and veterinary diseases in farm animals.

Our veterinary range for the control of infectious diseases in farm animals is marketed under the brand name IDvet and offers the widest range of tests on the market to monitor animal health.
IDvet-Innovative Diagnostics is honored to be a member of the DEFEND consortium. Our Livestock
R&D Manager, Loïc COMTET, is co-leading with The Pirbright Institute the Work Package dedicated to
diagnostics, developing new tools to detect ASFV and LSDV.
Please take a look at the pdf below to find out more information.